Student Visa Holders
The Government will be flexible in cases where Coronavirus has prevented international students from meeting their visa conditions (such as not being able attend classes).
Students who have been in Australia for longer than 12 months and find themselves in financial hardship will be able to access their Australian superannuation.
International students working in supermarkets will have their working hours return to the maximum 40 hours per fortnight from 1 May as more Australians are being recruited into these roles.
International students working in aged care and as nurses continue to have their working hours extended to support these critical sectors.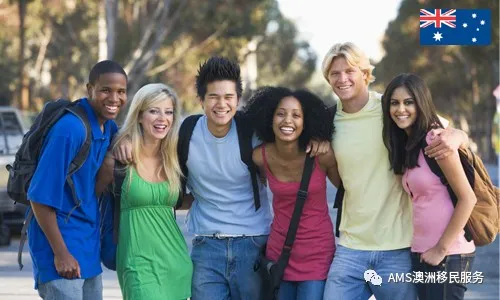 AAT
The AATwill not be conducting any 'in person' hearings for the foreseeable future.
Hearings will be conducted by telephone, where the matter is suitable to this format of hearing, including taking witness evidence and interpreted proceedings.
TSS Visa Holders
Both the TSS and 457 are designed to enables employers to address labor shortages by bringing in full-time skilled workers where employers can't source an appropriately skilled Australian worker. If your working hours were reduced to part-time, you and your employer will still meet their sponsorship obligations even though you would be earning less than the nominated salary.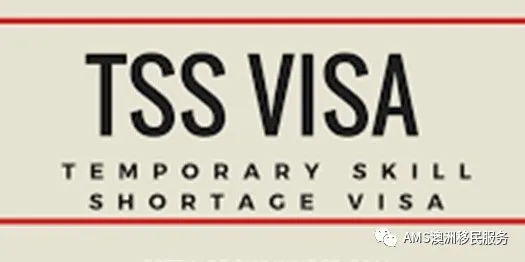 Additional exemptions as Determined by the Commissioner
In addition to immediate family member of an Australian citizen or permanent resident exemptions to travel restrictions the Commissioner has powers to consider exemptions.
The Commissioner of the Australian Border Force (ABF) may consider an additional exemption in relation to the travel restrictions currently in place for:
​Foreign nationals travelling at the invitation of the Australian Commonwealth Government for the purpose of assisting in the COVID-19 response or whose entry would be in the national interest.
Critical medical services, including air ambulance and delivery of supplies, that regularly arrive into Australia from international ports.
Persons with critical skills (for example, medical specialists, engineers, marine pilots and crews) by exception.
Diplomats accredited to Australia and currently resident in Australia, and their immediate family.
Case-by-case exceptions may also be granted for humanitarian or compassionate reasons.
Exemptions must be granted prior to these travelers undertaking travel to Australia. The request for an exemption through Commissioner's Discretion must be accompanied by Passenger details including case information and supporting statement.
It is important that all travelers provide evidence that they meet one of the exemptions above before travelling. For example, if are an immediate family member holding a temporary visa you will need to provide us with evidence of your relationship.
485 Visa Holders
Students who have finished their courses and are eligible to apply for the 485 visa are facing difficulty in organizing their English tests (IELTS and PTE) as these have been cancelled by the test centers so it is advised to plan ahead to take the test.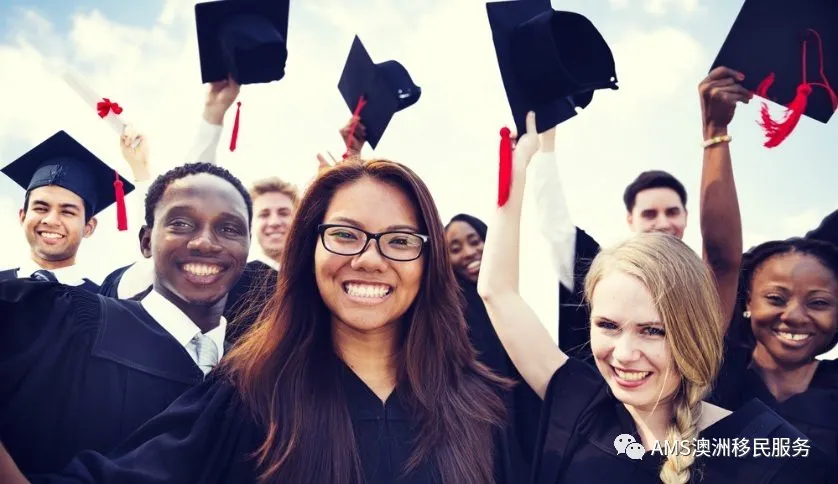 If you need to sit a test urgently and cannot choose IELTS or PTE due to cancellations the home based TOEFL may be an option but it is not sure whether this is acceptable by DHA.
Visa Expiration
If your visa has expired and you have become unlawful you would need to contact the department and obtain a Bridging visa E to allow you to stay lawfully in Australia while you make arrangements to leave, finalize your immigration matter or wait for an immigration decision. With the current travel restrictions and flights being cancelled your stay can be prolonged and therefore you may ask for work rights if you can demonstrate financial hardship.
Traveling from Australia-Outbound restrictions
Australian citizens and Australian permanent residents are restricted from traveling overseas from 25 March 2020 at 12:00hrs AEST.
This travel restriction does not apply to:
People ordinarily resident in a country other than Australia;
Airline and maritime crew and associated safety workers;
People engaged in the day to day conduct of outbound and inbound freight;
People whose travel is associated with essential work at offshore facilities and
People travelling on official government business, including members of the Australian Defense Force.
Travelers who believe they meet a travel restriction exemption can apply online to the Commissioner of the ABF.​​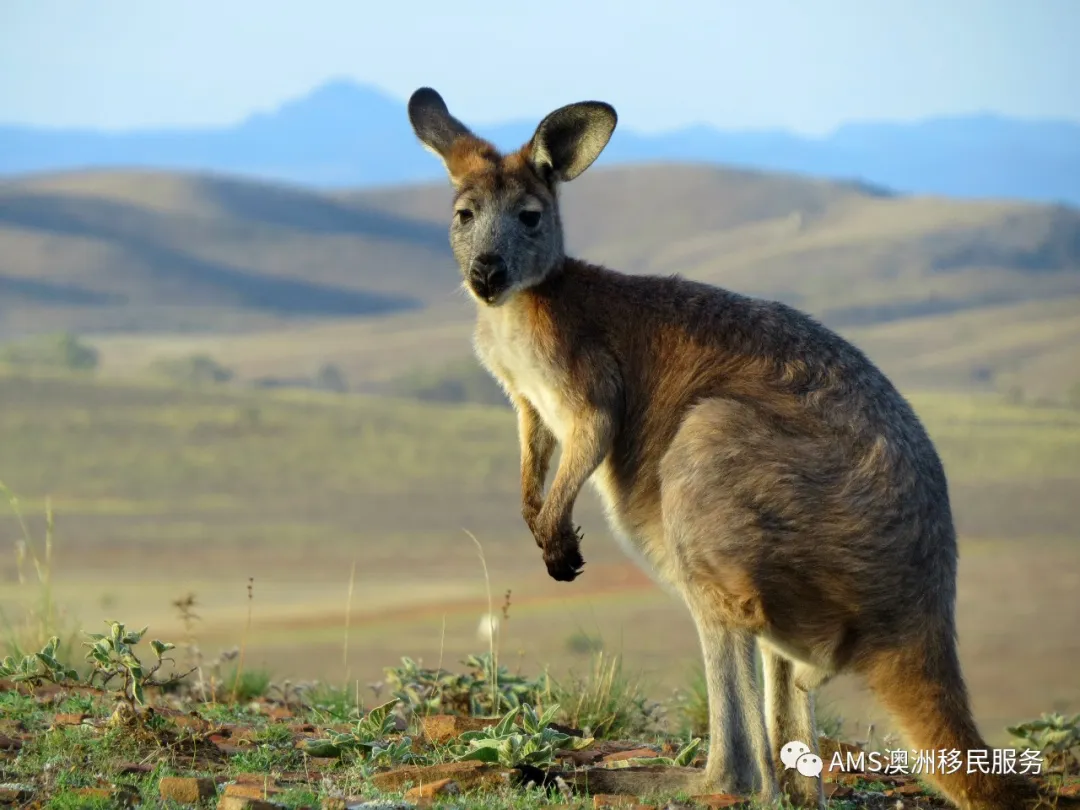 AMS keeps landing jobs for applicants even during the hard time.
Study + visa + job + immigration application
We never stop making progress!
Two student visas 500 recently granted through our application👇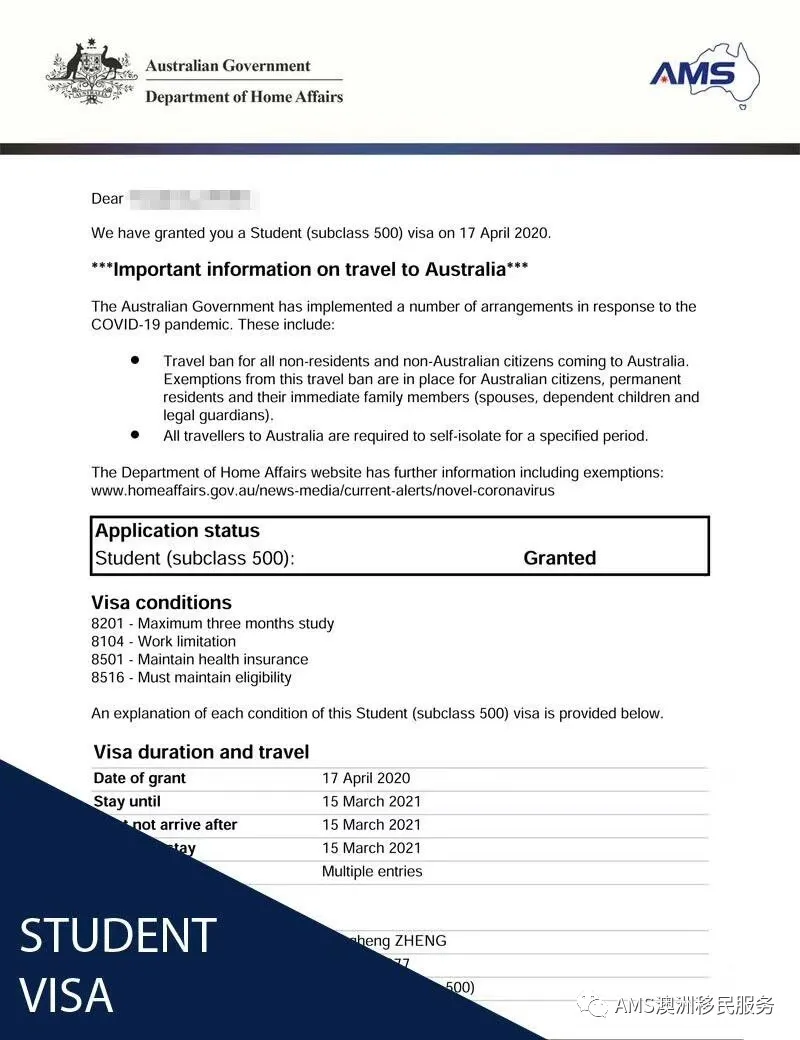 (student visa 500 granted on Apr 17)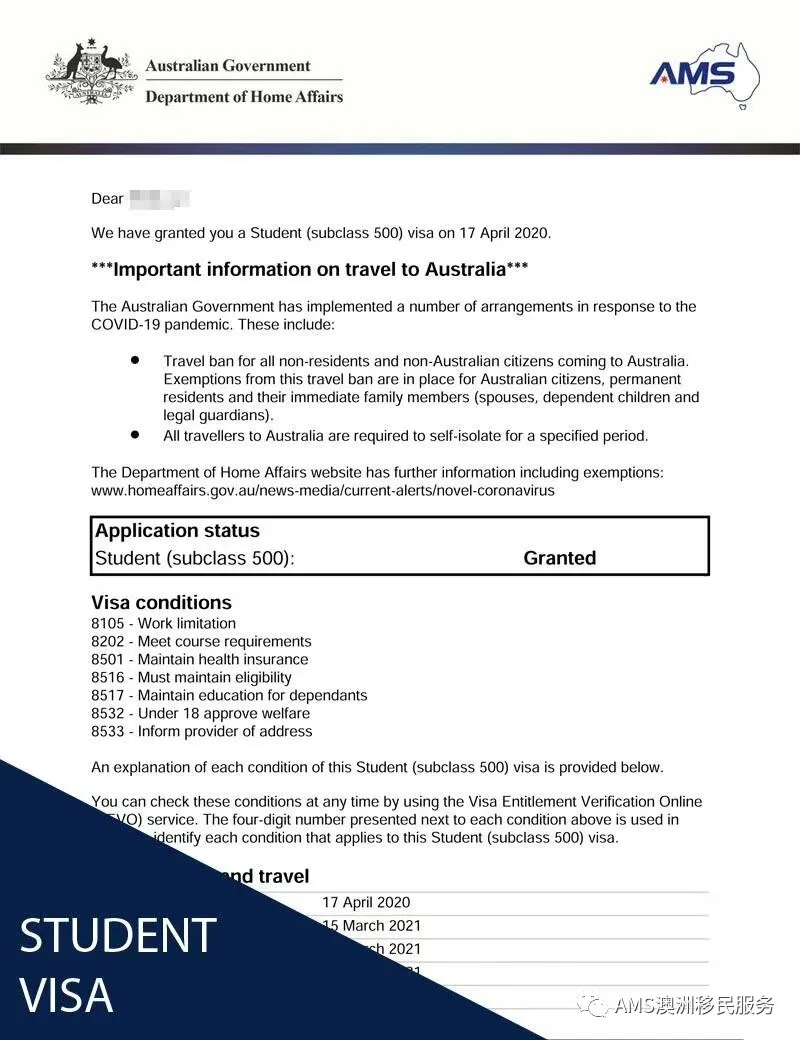 (student visa 500 granted on Apr 17)
AMS will continue to provide applicants with free school application, and  free student visa service  for onshore applicants.
Partner visa 820 recently granted through our application 👇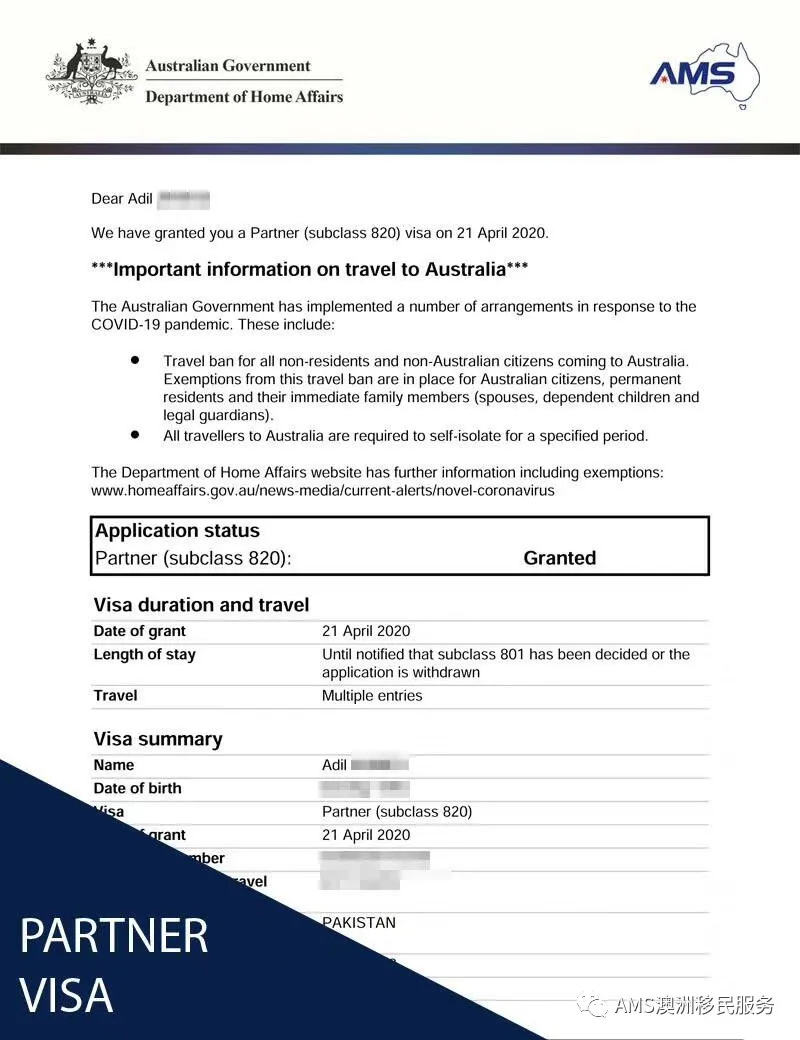 (partner visa 820 granted on Apr 21)
Policies change frequently during the covid-19 crisis, if you have any concerns about entering or departing Australia, visa application, university application or immigration application, please feel free to consult us👇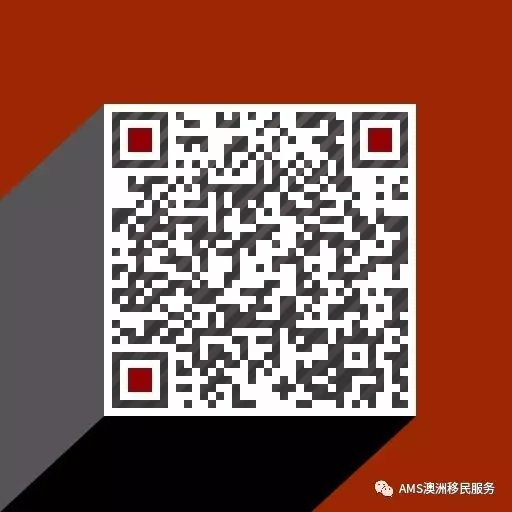 You are also welcomed to visit our website: www.amsmigration.com.au/en/contact-us or call us by 03 9092 1688 to make an appointment with our registered migration agents!
Special care during the special time, AMS is always here with you!