Australia Migration Services (AMS) is a premium Australian Firm that tailor its service to our client's individual needs in education, migration, employment and investment. We are a team of experienced Migration Agents/Lawyers, Education Consultants, Employment Specialists and Investment Consultants. Our aim is to provide the best outcome for our clients under any circumstances.
First of all I would like to thank this agency AUSTRALIA MIGRATION SERVICES who are very friendly and professional team that helped me so well !! They work quickly. We highly recommend this migration agency for all your visas matters! More Power and God Bless!!!

barney lui lam


8/09/2018

The service was great and the agent was very helpful. I am very happy about it.

Justin Tu


7/17/2018

Fantastic customer service, and we would not have been able to get through the process of obtaining visas without them! They really look after their clients. Will be happy to recommend to others!

Alexandra Hirst


5/28/2018

I inquired and used the service of AMS last year to apply for my 485 visa, and without a doubt they had the best customer service of any migration services I had contacted previously. Emma and Lynn were extremely helpful and professional in helping me through the process. They were very prompt, courteous, friendly and patient when addressing my questions and/or issues in regards to the applications. Furthermore, they also made the effort to sent a follow-up emails to check if everything were in place. Thank you so much for your help AMS! Will definitely inquire your services again in the future!

Artha Mawardi


1/14/2018

Very friendly and professional team that helped us so well !! They work quickly. We highly recommend this migration agency for all your visas matters ! Thanks again 👍

tanis diana


1/05/2018

AMS agency is trustworthy, reliable and reasonable cost. Our agent is Emma Zhang, she is extremely good and professional, especially in the skills assessment, she made our application from unlikely to likely, from impossible to possible. Emma takes her clients' interests seriously, and does her job very well, she is so responsible and experienced, and she actually cares about her clients. I would definitely recommend Emma and Joseph AMS agency, from my own direct experience, other reputable agencies/ agents fade in comparison.

willy Ariwi


12/07/2017

Very good consultants. My case is a very complicated one and take a lot of time and effort to process. with the help of AMS especially Joseph I finally got my visa after a long period of waiting time.

Ivy Ho


11/21/2017

This is a reliable and professional agent. Thank you katie for all the help you have given me with my visa grant. I especially appreciate the information and advice you have provided. Your assistance has been invaluable to me during this process.

Liang Shan


10/13/2017
Whichever level of migration assistance you need, AMS Migration has a convenient and affordable service to suit your requirements.
Training & Internship
Education has always been considered the "key" to success but in the modern society work experience become the pathway for you to find the "door" of success.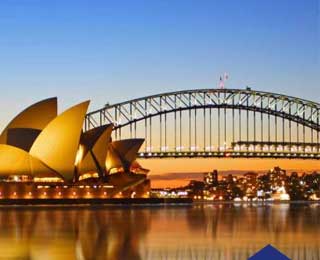 Property Advise & Management
If you are seeking a business visa or purely for investment interest, our investment team is experienced in provide you with the right guidance on property as well as business management needs.
Sponsored Job Vacancy
Our dedicated employment placement team can assist you with a well salaried Job while pursue your visa to settle in Australia.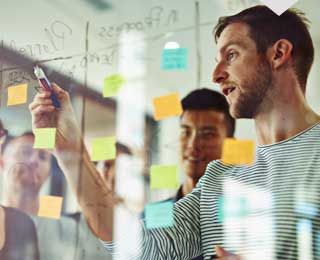 Education Tour
Our tailored study tour gives you the great opportunity to experience the local study life and Australian culture